Celebrities are usually expected to have the sleekest women the world can offer; be it the legal wives or side chics. Geoffrey Massa, celebrated striker and former Uganda Cranes Captain however shocked the nation a great deal.
In a scenario that happened days ago, at about 3 am in the morning, Massa, a professional football player was busted by police in a car with a young lady. According to Uganda Police Twitter handle, Massa declined to talk to the officer and instead sped off raising suspicion – perhaps this wouldn't be the case if he had identified himself. I mean, all Police officers support the national team.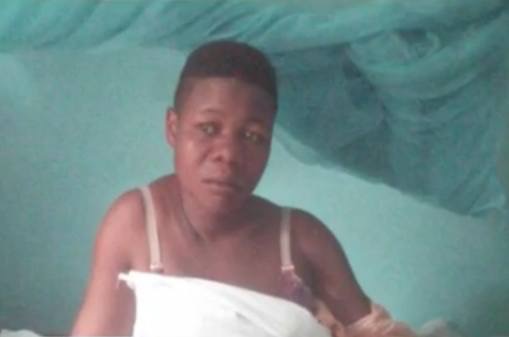 He was pursued and his car shot at by Police, and consequently got arrested after his car hit a boda boda cyclist and lost momentum. Since then, various charges have been pressed against him, but the most shocking bit is damn! Massa has a very substandard side chic. By rule of thumb, you should never have a side chic worse than your main lady; he defied this.
I know some of you will argue that it's just a friend but hey. What would you be doing alone with a girl oops sorry, a gu chic in a car parked at 3 a.m, driving off when Police tries to get a word? Believe me you, Massa is a golden baller both on and off the pitch.
Well, I know many of you f***boys who do horses, are consoling yourselves since your role model does it too. But it doesn't make things any better.
Via: campusbee.ug